Magickcollective
Courage Beaded Garnet Necklace
Courage Beaded Garnet Necklace
Introducing our Courage Beaded Garnet Necklace, a stunning piece that exudes both beauty and courage. Meticulously crafted with meticulous attention to detail, this necklace features faceted garnet beads that shimmer with a deep red hue, symbolizing strength and determination.
Details:
Length: 16.5 inches with a 2-inch extension
Closure: 22K Gold plated 925 Sterling Silver lobster clasp
A Symbol of Inner Strength
The rich and vibrant color of garnet is believed to inspire courage, making this necklace a powerful accessory for those seeking to embrace their inner strength. Let the Courage Beaded Garnet Necklace be a constant reminder of your resilience and determination to overcome any obstacle.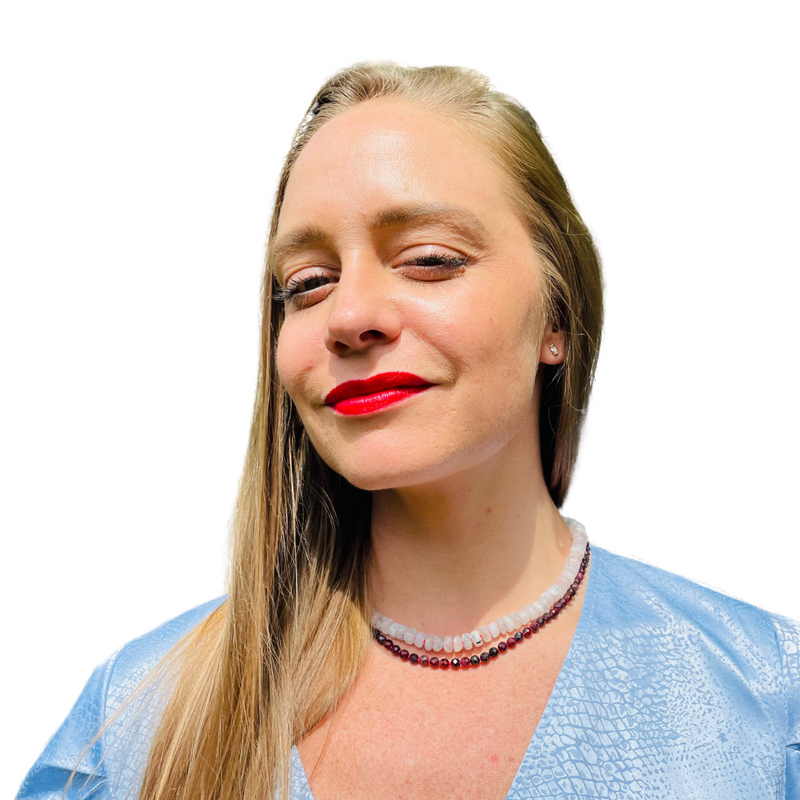 Captivating Faceted Garnet Beads
Each bead is carefully selected to showcase the captivating facets that catch the light, adding a touch of sparkle to your look. The faceted garnet beads create a dazzling display of beauty, radiating confidence and elegance.
A Powerful Accessory
Embrace the empowering energy of our Garnet Necklace, as it infuses you with the courage to take on new challenges and embrace life's adventures. Let it be a talisman of strength and determination as you navigate through your journey.
Crafted for Elegance
Our Courage Beaded Garnet Necklace is crafted with meticulous attention to detail, ensuring not only its beauty but also its durability. The exquisite combination of faceted garnet beads and the 22K Gold plated 925 Sterling Silver lobster clasp results in a timeless piece of jewelry.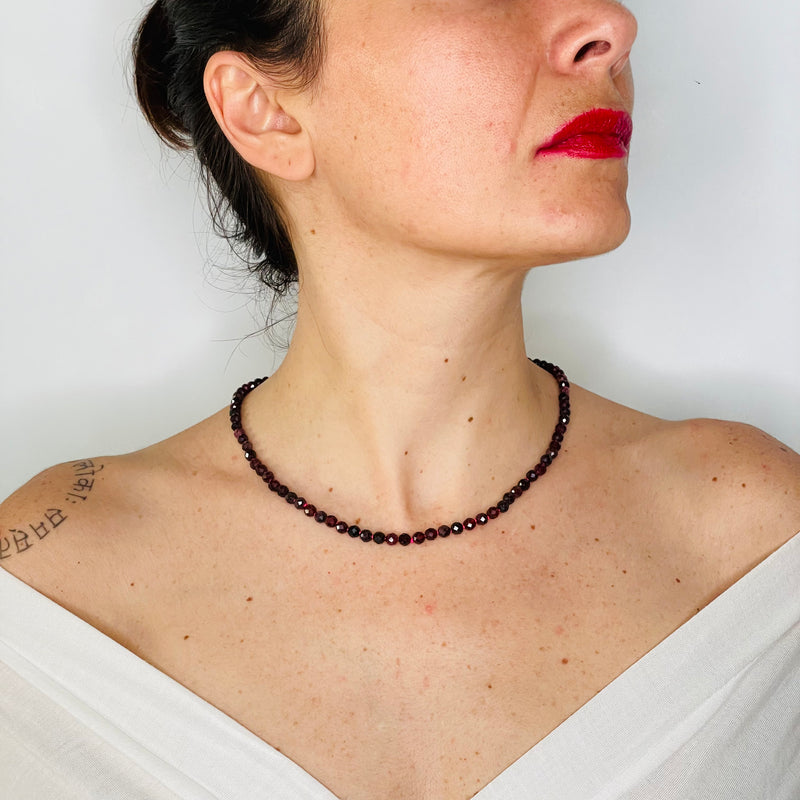 Versatile Length and Secure Closure
The 16.5-inch length of the necklace gracefully enhances your neckline, exuding elegance and poise. The 2-inch extension provides versatility, allowing you to adjust the length to suit your preference. The secure lobster clasp ensures a reliable closure, keeping the necklace in place as you embrace your courageous spirit.
Embrace Your Inner Beauty
Embrace your inner beauty and courage with our stunning Garnet Necklace. Let the deep red hue of the garnet beads symbolize your strength and determination, radiating a sense of confidence in every step you take.
A Thoughtful Gift
The Courage Beaded Garnet Necklace makes a thoughtful gift for yourself or a loved one, expressing your admiration for their courage and resilience. Celebrate moments of triumph and inspire them to face new challenges with courage.
Elevate Your Presence
Elevate your presence with the empowering beauty of our Courage Beaded Garnet Necklace. Embrace the courage within you and wear this captivating piece as a reminder of your unwavering strength and determination to fearlessly conquer life's endeavors.
Make a Statement with Garnet
Make a bold statement with our Courage Beaded Garnet Necklace, reflecting both your inner and outer beauty. Let the deep red allure of garnet inspire you to embrace your courage and stand confidently as you take on the world. Experience the power of this exquisite accessory that symbolizes strength, determination, and the spirit to conquer.