Magickcollective
Chunky Coral Statement Necklace
Chunky Coral Statement Necklace
Discover the epitome of opulence with our Chunky Coral Statement Necklace, a luxurious masterpiece that epitomizes elegance and glamour. Meticulously crafted with a keen eye for detail, this extraordinary necklace showcases oversized coral-hued beads that demand attention and admiration.

Each bead exudes a mesmerizing depth and richness, a testament to the fine craftsmanship and dedication poured into creating this exquisite piece of jewelry. The chunky design of the necklace adds an element of boldness and sophistication, making it the perfect accessory to elevate any ensemble to new heights of style.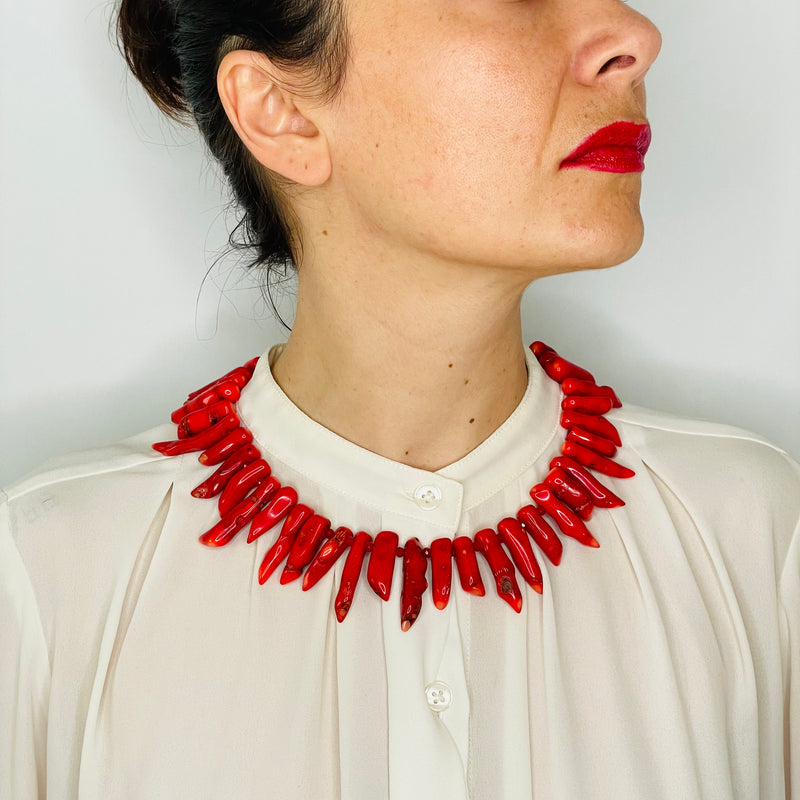 Indulge in the allure of this captivating necklace, allowing its coral-hued beads to gracefully adorn your neckline. The deep, vibrant color of the coral beads complements a wide array of outfits, from casual chic to formal elegance, effortlessly enhancing your look for any occasion.

With a length of 17 inches, this necklace rests gracefully on your collarbone, accentuating your neckline with sheer grace. For added versatility, we've thoughtfully included a 2-inch extension, giving you the flexibility to adjust the length to your preference.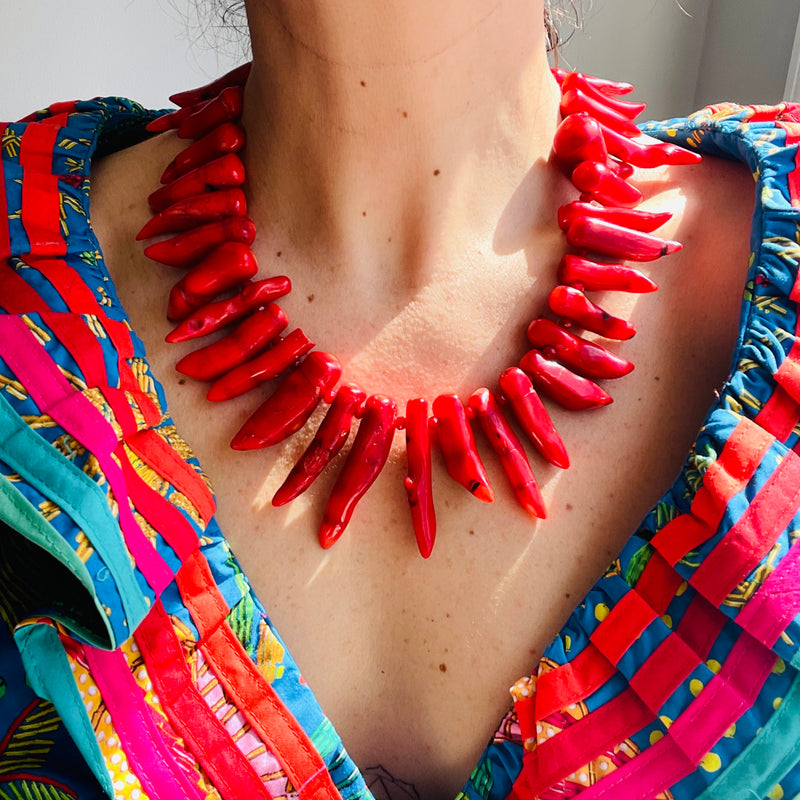 Completing the picture of luxury is the 22K gold-plated 925 sterling silver lobster clasp, which not only ensures a secure and reliable closure but also adds a touch of timeless sophistication.
Our ''Chunky Coral Statement Necklace'' is more than just a piece of jewelry; it's an expression of individuality, confidence, and beauty. Embrace the allure of this statement piece, and let it be the centerpiece of your ensemble, leaving a lasting impression wherever you go.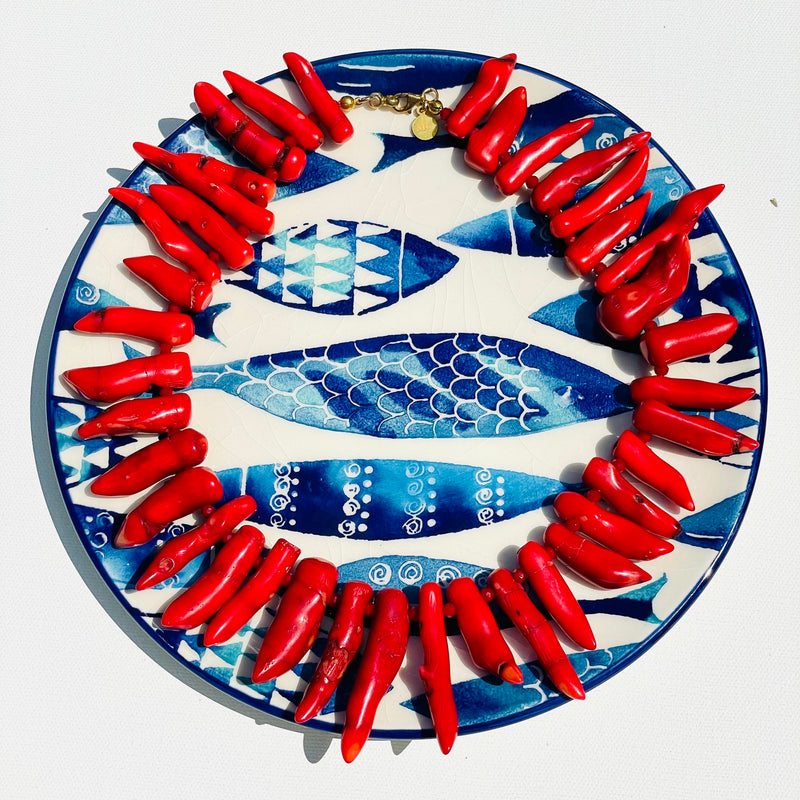 Dare to make a bold statement with this extraordinary necklace, a fusion of elegance and grandeur that you'll cherish for years to come. Be prepared to receive compliments and turn heads as you step into the spotlight with this exquisite, chunky coral necklace.