Magickcollective
Chunky Earth Agate Statement Necklace
Chunky Earth Agate Statement Necklace
Elevate your style with our Chunky Earth Agate Statement Necklace, a true masterpiece that combines natural beauty with a touch of unconventional charm. Crafted with slab-cut dark brown agate stones and adorned with black mini crystals, this captivating necklace boasts a unique design that will add a special touch to your most unconventional outfits.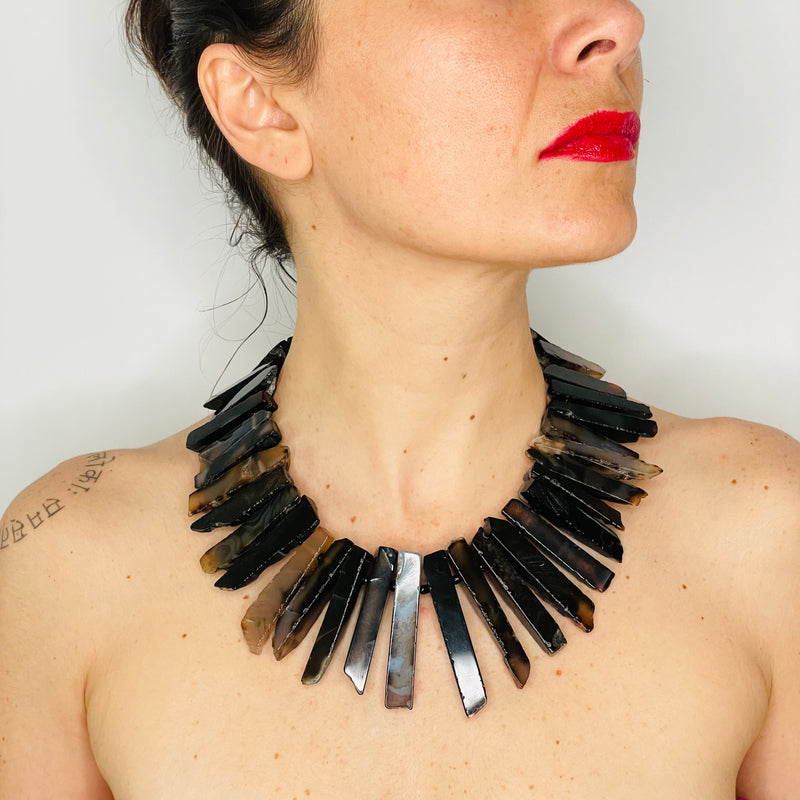 Details:
Length: 17 inches with a 2-inch extension
Closure: 22K Gold plated 925 Sterling Silver lobster clasp
Unleash Your Individuality
With the Chunky Earth Necklace, embrace the freedom to express your unique personality and stand out from the crowd. The earthy elegance of the dark brown agate stones, combined with the subtle sparkle of the black mini crystals, creates a striking contrast that demands attention.
Crafted with Precision and Quality
This agate necklace is a testament to fine craftsmanship and high-quality materials. Each slab-cut agate stone is meticulously chosen for its raw beauty and distinctive patterns, ensuring that no two necklaces are alike. The result is a bold and one-of-a-kind accessory that is a true reflection of your unparalleled style.
A Versatile Statement Piece
Whether you're dressing up for a night out or adding a daring element to your everyday look, our Chunky Earth Agate Statement Necklace effortlessly elevates any outfit. Its 17-inch length gracefully adorns your neckline, while the 2-inch extension allows for a customized fit, ensuring comfort and style.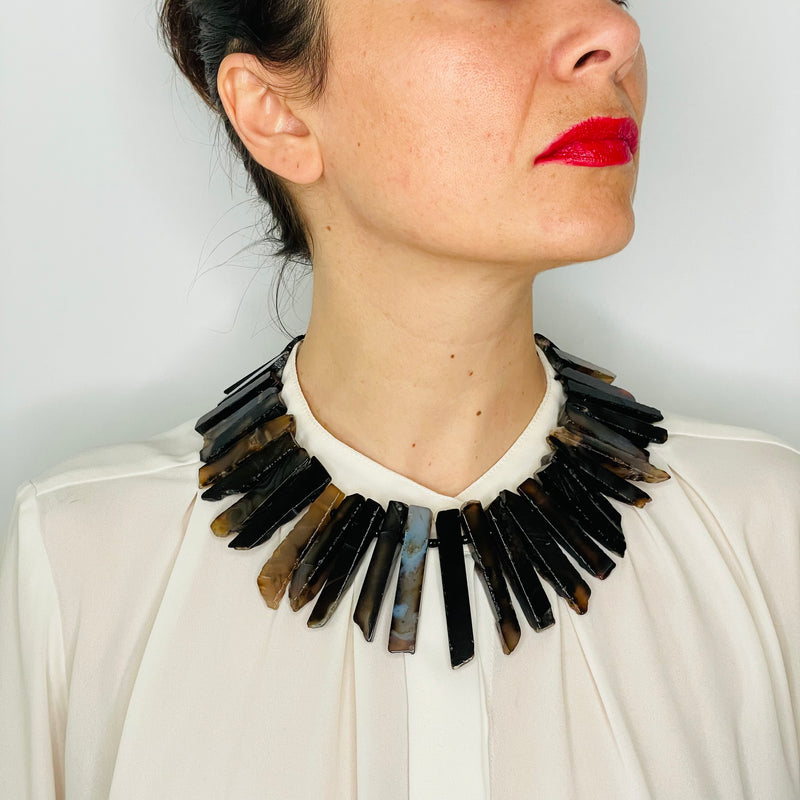 A Touch of Luxury and Security
With a 22K Gold plated 925 Sterling Silver lobster clasp, this necklace offers both a touch of luxury and a secure closure. The perfect blend of opulence and practicality, it ensures that you can confidently wear this statement piece all day and night.
A Must-Have Addition to Your Collection
The natural beauty and high quality of this agate necklace make it an ideal choice for any jewelry collection. Embrace the bold and fearless spirit within you and let the Chunky Earth Agate Statement Necklace be a symbol of your strength and individuality.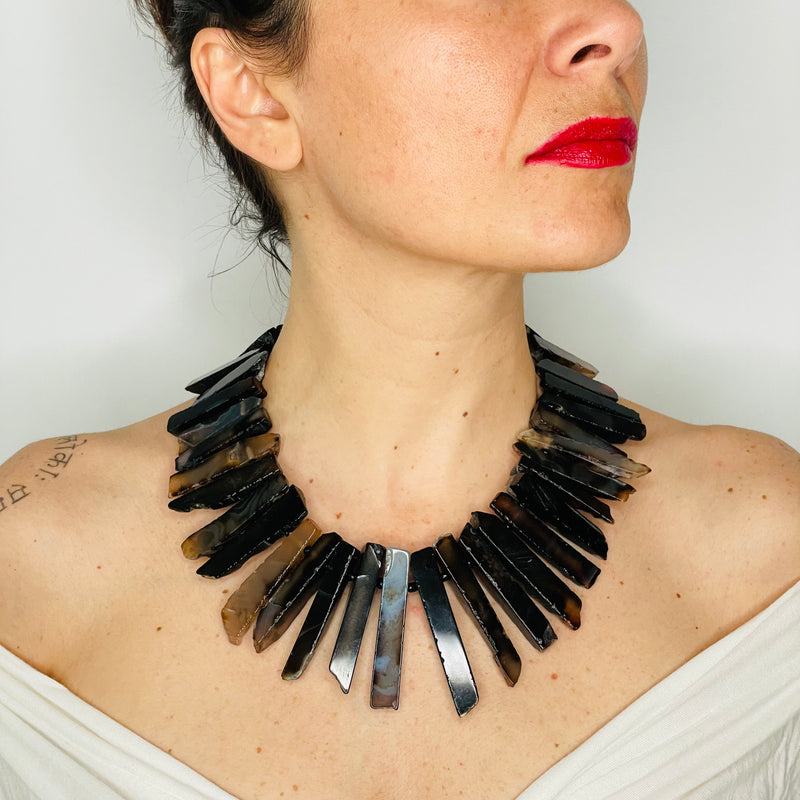 Step into the Spotlight
Step into the spotlight with our Chunky Earth Agate Statement Necklace, a captivating fusion of earthy elegance and daring style. Let this exceptional piece of jewelry be a testament to your unwavering confidence and a celebration of your unique fashion sense. Embrace the unconventional and make a lasting statement with this extraordinary necklace that complements your adventurous spirit.