magickcollective
Self Esteem Half Mala Necklace
Self Esteem Half Mala Necklace
Product Description:
Ignite your self-esteem and tap into your true potential with our empowering Self Esteem Half Mala Necklace. This captivating gemstone mala is carefully designed to inspire you to embrace your inner strength, ambition, and capabilities, propelling you towards your desired goals. Elevate your solar plexus chakra and feel the confidence surge as you embark on a journey of self-discovery and self-empowerment.
Gemstone Properties:
Calcite: Known for its energizing properties, Calcite amplifies your motivation to pursue your true purpose in life. It encourages a positive mindset and empowers you to take charge of your destiny with confidence.
Orange Agate: This vibrant gemstone stimulates ambition and creativity, empowering you to recognize and utilize your unique abilities. It fosters a sense of comfort and assurance in your own power.
Chrysoberyl (Cat's Eye): Chrysoberyl is a talisman for self-discipline and focus. It helps you stay determined on your path, overcome obstacles, and enhances your self-belief.
Pyrite Pendant: The Pyrite pendant serves as a focal point, intensifying the necklace's energy and intention. Pyrite is a symbol of abundance, assertiveness, and prosperity, encouraging you to attract success and embrace your capabilities.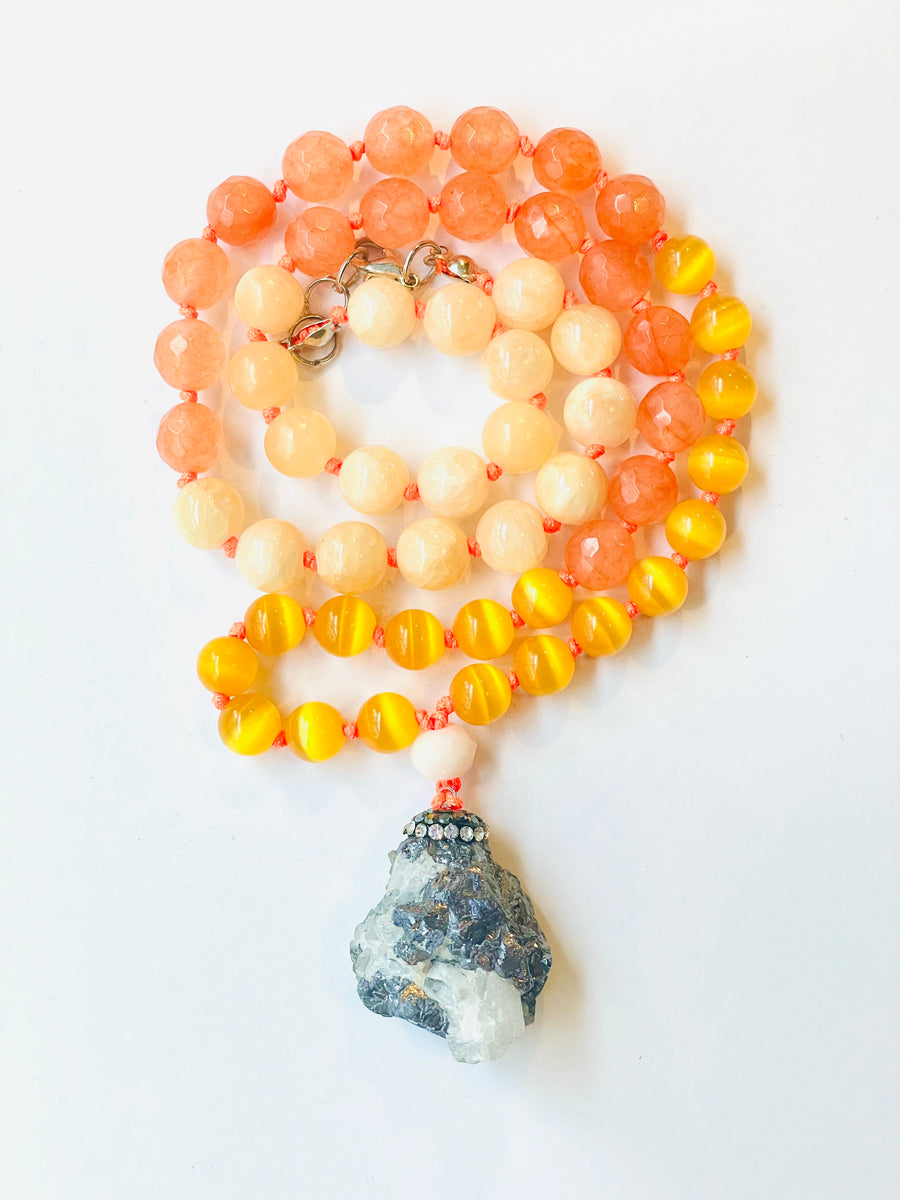 How to Use Your Mala:
Each Mala comes with a handy card that guides you on how to use it effectively during meditation and intention setting. The Self Esteem Half Mala Necklace is more than just an accessory; it's a tool to channel your inner strength and determination, helping you stay focused on your aspirations.
Size & Fit:
Crafted with approximately 54 beads, each measuring 8 mm, the Self Esteem Half Mala Necklace is meticulously designed for both style and comfort. With a length of approximately 12 inches (30 cm), this unique piece of jewelry adapts gracefully to your neckline, providing a constant source of motivation and self-assurance.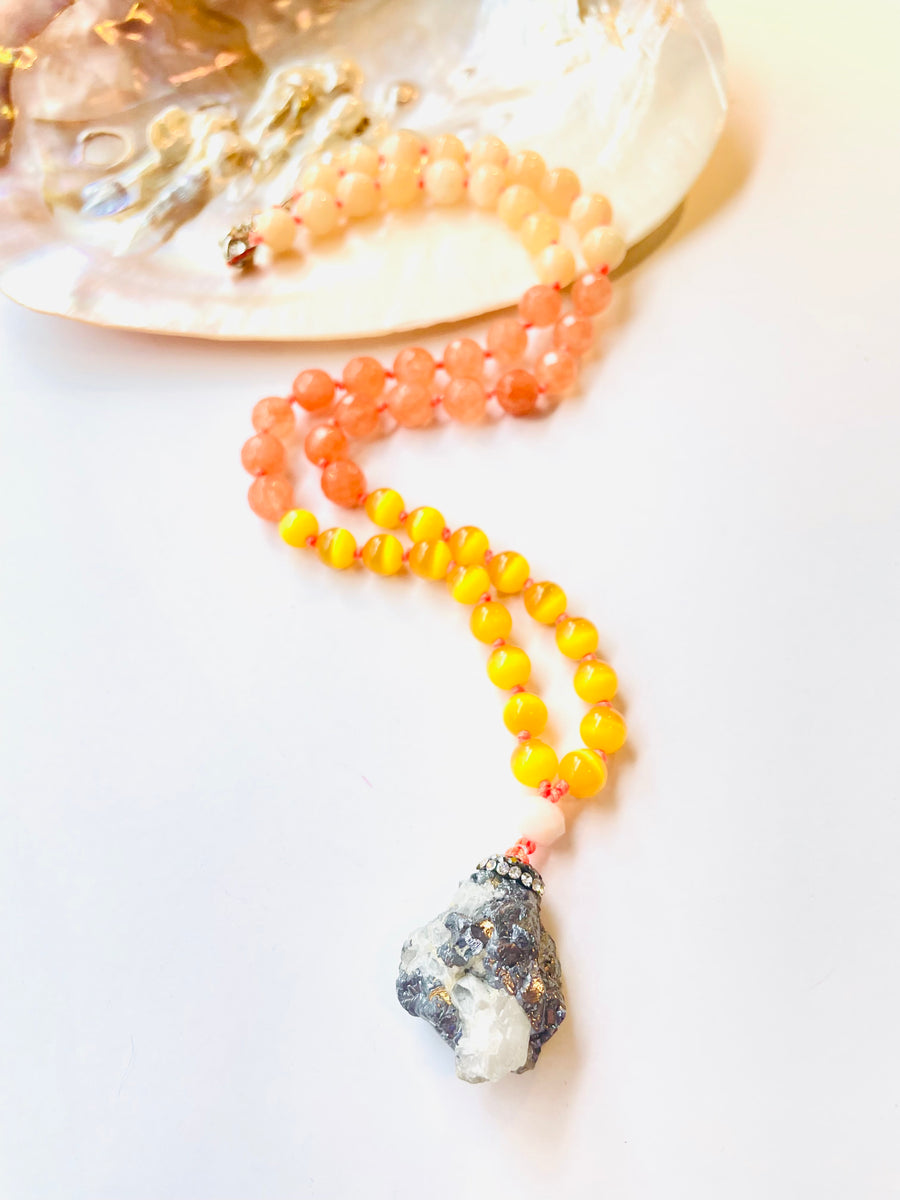 Exceptional Craftsmanship:
We take pride in handcrafting each Self Esteem Half Mala Necklace with precision and care. We source high-quality gemstones to ensure their unique properties are harnessed effectively, creating a truly special piece that radiates positive energy.
Meaningful Gift:
Share the gift of empowerment with yourself or a loved one. The Self Esteem Half Mala Necklace makes a thoughtful and inspiring gift for those seeking to boost their self-esteem, achieve their goals, or embark on a new chapter in life.
Packaging:
Each purchase includes the gemstone mala, a delicate baggie to preserve its energy, and an elegant box to safeguard and cherish your necklace when not in use. Additionally, a card with instructions on using your mala, intention setting, and gemstone properties is included, making it a complete and meaningful package.
Unleash the power within and embrace your unique capabilities with our Self Esteem Half Mala Necklace. Empower yourself to pursue your passions and dreams, while confidently taking charge of your life's journey.