magickcollective
Self Love Half Mala Necklace
Self Love Half Mala Necklace
Product Description:
Embrace the power of self-love and harmonize your heart chakra with our exquisite Self Love Half Mala Necklace. This beautifully crafted gemstone mala is designed to inspire you to give and receive love effortlessly while nurturing a deep sense of unconditional love for yourself. It's not just a piece of jewelry; it's a powerful tool to elevate your spiritual journey and intention setting.
Gemstone Properties:
Lavender Quartz: Known for its calming energy, Lavender Quartz helps to soothe the mind and open the heart to love. It encourages self-acceptance, enabling you to love yourself wholly and unconditionally.
Green Jade: A stone of abundance and serenity, Green Jade attracts love and promotes emotional balance. It reinforces your connection with the heart chakra, helping you embrace love in all aspects of life.
Pink Opal: Pink Opal is a heart-healing gem that fosters compassion and self-compassion. It gently releases emotional baggage, making room for love and positive energy to flourish.
Chalcedony Pendant: The Chalcedony pendant acts as a focal point, enhancing the necklace's energy and intention. Chalcedony promotes benevolence and generosity, guiding you to be open-hearted and receptive to love.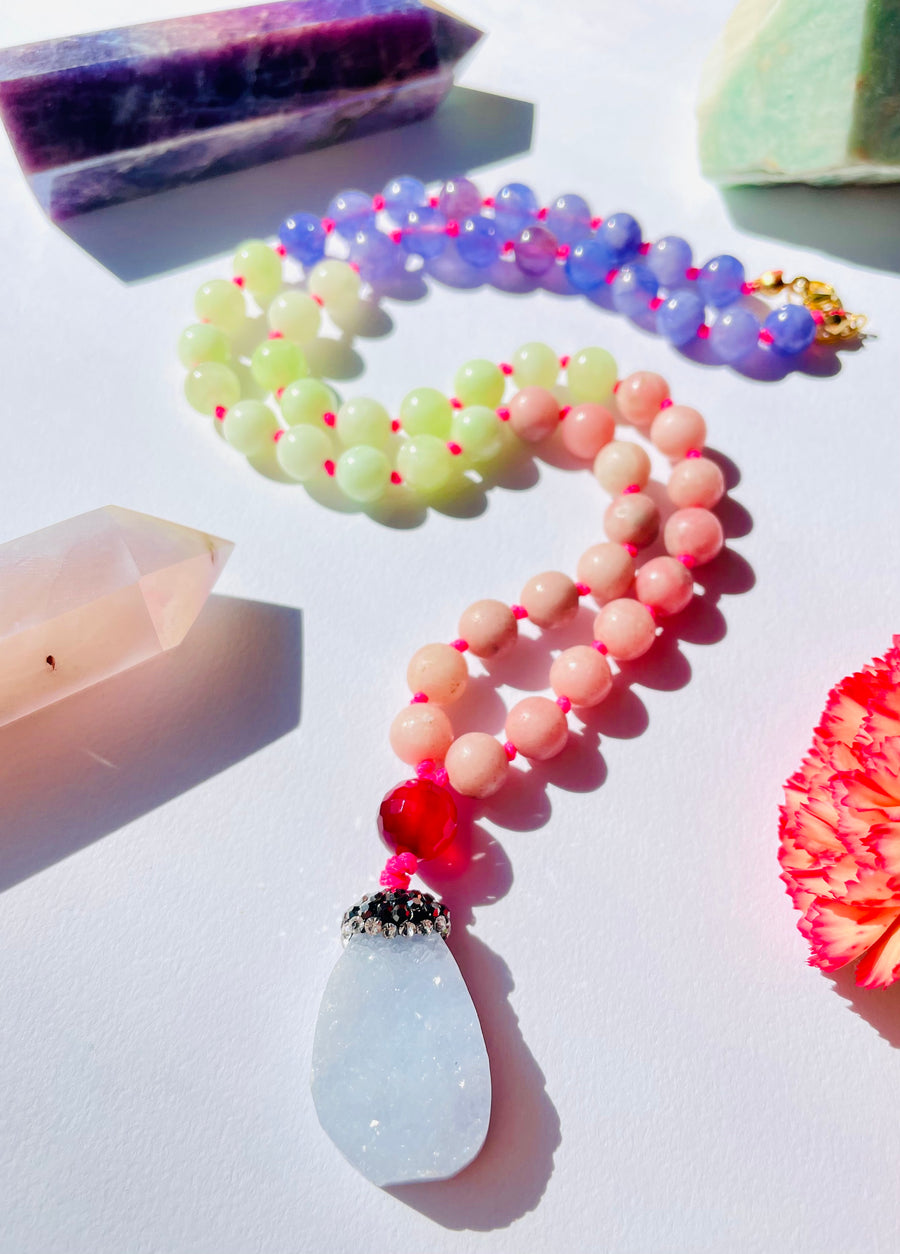 How to Use Your Mala:
Each Mala comes with a handy card detailing how to use it effectively during meditation and intention setting. We believe that your mala can be a powerful tool in your daily mindfulness practice, helping you focus your intentions and manifest positive energy.
Size & Fit:
The Mala features approximately 54 beads, each measuring 8 mm in size, carefully chosen for their energetic properties. With a length of approximately 12 inches (30 cm), this unique piece of jewelry is thoughtfully designed to fit comfortably, allowing you to carry its positive energy throughout your day.
Exceptional Craftsmanship:
Every Self Love Half Mala Necklace is meticulously handcrafted with love and care. We source only the highest-quality gemstones to ensure their unique properties are harnessed effectively, resulting in a one-of-a-kind piece that radiates beauty and positivity.
Meaningful Gift:
This extraordinary necklace makes a thoughtful and heartfelt gift for yourself or a loved one. Whether it's a birthday, anniversary, or simply a gesture to show someone you care, the Self Love Half Mala Necklace is a symbol of love, balance, and self-discovery.
Packaging:
Each purchase includes the gemstone mala, a delicate baggie to protect its energy, and a stylish box to store and cherish your necklace when not in use. Additionally, a card with instructions on using your mala, intention setting, and gemstone properties is included, making it a complete and meaningful package.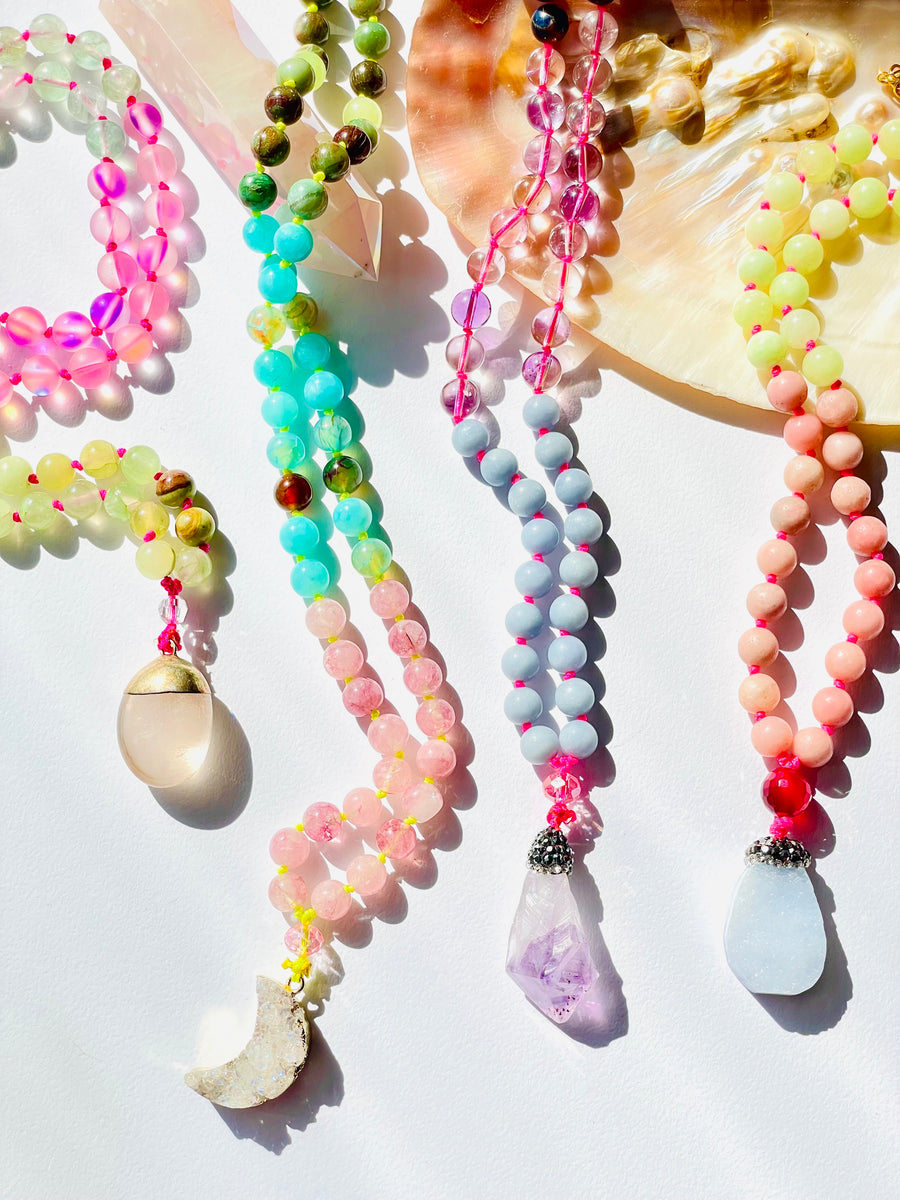 Discover the transformative power of self-love and balanced heart chakra with our Self Love Half Mala Necklace. Embrace love, both from within and from the world around you, as you journey towards a more fulfilling and enlightened life.