magickcollective
Gold Sheen Obsidian Chunky Bracelet
Gold Sheen Obsidian Chunky Bracelet
Exquisite Natural Beauty: Embrace the allure of nature with our Gold Sheen Obsidian Chunky Bracelet. Crafted from genuine Gold Sheen Obsidian, each bead showcases its unique, iridescent beauty, making it a one-of-a-kind accessory that adds a touch of elegance to any outfit.
Chunky and Bold Design: This bracelet features a chunky and bold design that exudes confidence and style. The substantial size of the Gold Sheen Obsidian beads makes a statement, drawing attention and admiration wherever you go.
Energy and Protection: Gold Sheen Obsidian is renowned for its metaphysical properties, believed to provide protection and shield its wearer from negative energies. With this bracelet on your wrist, you can experience a sense of grounding and harmony throughout your day.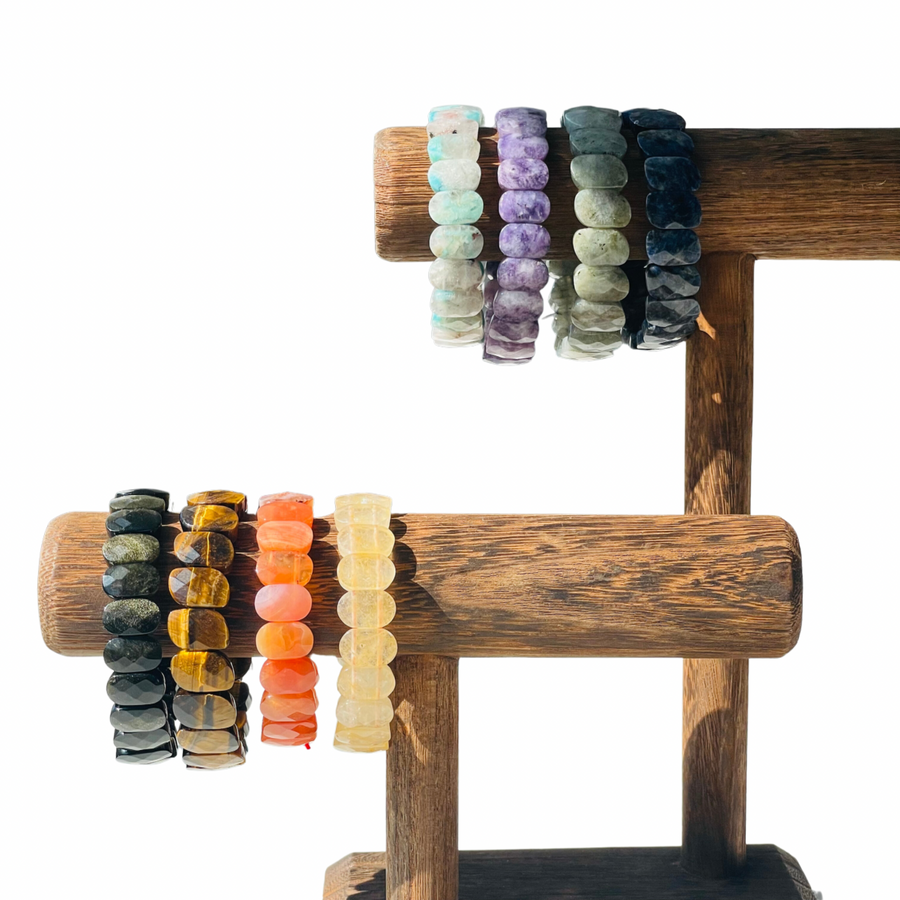 Versatile and Easy to Wear: Whether you're dressing up for a formal event or looking to elevate your casual ensemble, the Gold Sheen Obsidian Chunky Bracelet effortlessly complements various styles. Its elastic band ensures a comfortable and secure fit for most wrist sizes.
Thoughtful Gift Choice: Searching for a meaningful gift? This bracelet makes an ideal present for friends, family, or loved ones. It comes beautifully packaged, ready to impress and express your affection for the recipient.
Handcrafted Quality: Each Gold Sheen Obsidian Chunky Bracelet is meticulously handcrafted by skilled artisans, ensuring the highest quality standards. The attention to detail in every bead reflects the care and dedication put into creating this exquisite piece.
Express Your Individuality: Stand out from the crowd and express your unique style with this stunning Gold Sheen Obsidian bracelet. Embrace the enigmatic beauty of the gemstone and make a lasting impression wherever you wear it.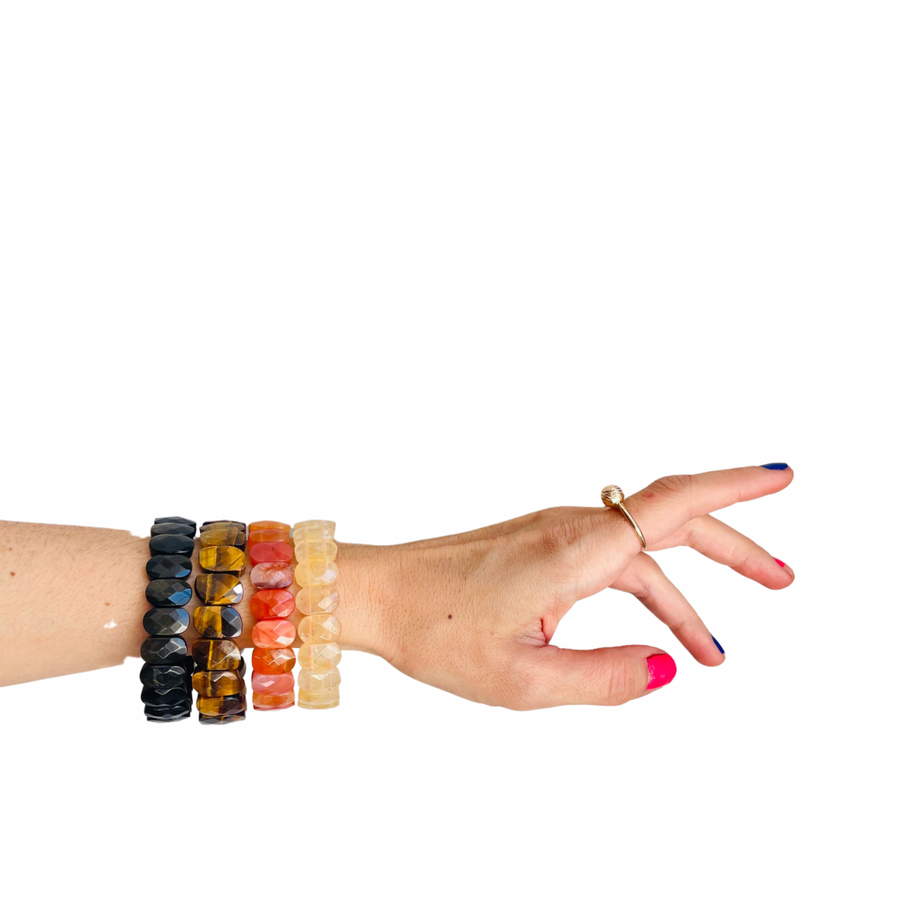 Perfect for Everyday Wear or Special Occasions: Whether you want to add a touch of elegance to your daily attire or make a statement at a special event, this Gold Sheen Obsidian Chunky Bracelet is the perfect choice to elevate any look.
Unisex Design: Designed to be versatile and inclusive, this bracelet suits both men and women, making it a great accessory for anyone who appreciates the beauty and significance of Gold Sheen Obsidian.
Elevate your style and experience the captivating energy of Gold Sheen Obsidian with our Chunky Bracelet. Don't miss the opportunity to own this exceptional piece that combines natural beauty and metaphysical benefits in one accessory.