Magickcollective
Tigers Eye Chunky Bracelet
TIGER'S EYE CHUNKY BRACELET
Step into the world of bold and captivating fashion with our Tiger's Eye Chunky Bracelet. Crafted with meticulous attention to detail, this exquisite piece of jewelry combines the mesmerizing allure of Tiger's Eye gemstone with a chunky design, making it a statement accessory for any occasion.
Natural Elegance: Embrace the beauty of nature with the Tiger's Eye Chunky Bracelet. Each bead showcases the unique golden-brown hues and captivating chatoyancy found in genuine Tiger's Eye gemstones, making every bracelet one-of-a-kind.
Chunky Design: The bracelet features a chunky design that exudes confidence and modernity. The bold beads create a strong visual impact, making it an excellent centerpiece to complement your outfit.
Versatile Styling: Whether you're dressing up for a formal event or going for a casual day out, the Tiger's Eye Chunky Bracelet effortlessly elevates your style. It pairs perfectly with both contemporary and traditional ensembles, adding a touch of sophistication to your overall look.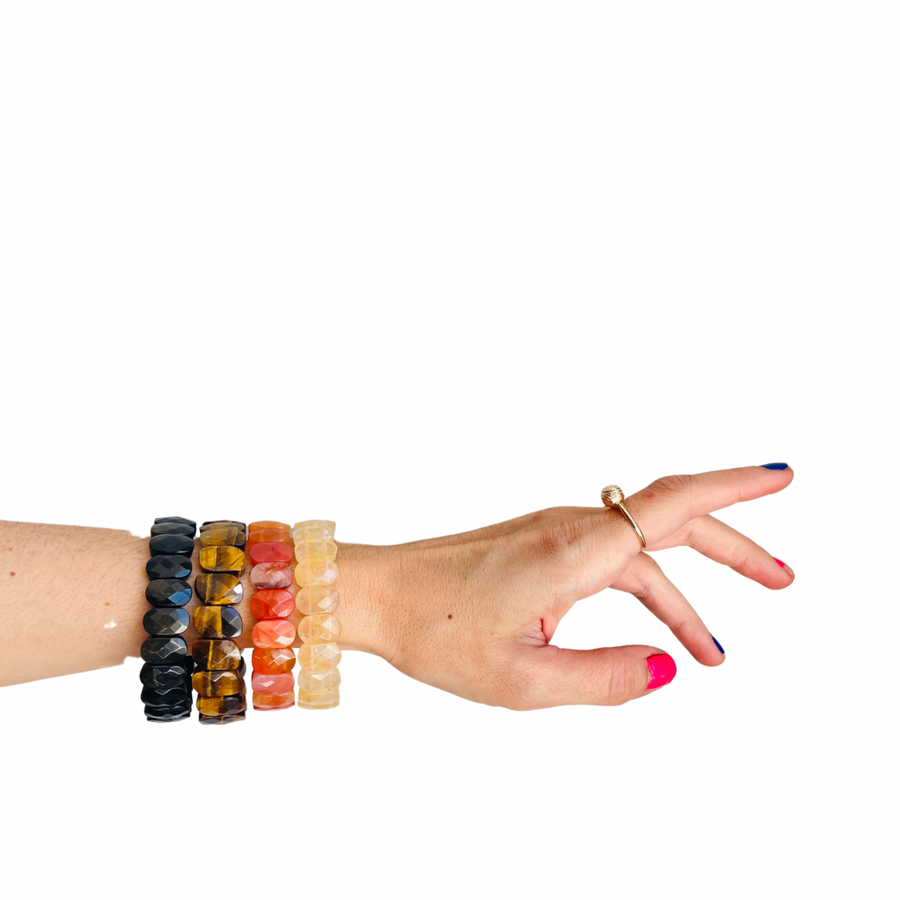 Energetic Properties: Tiger's Eye is believed to carry powerful energetic properties. It is said to promote courage, strength, and confidence while helping to maintain focus and balance in life. Wearing this bracelet may enhance your sense of determination and resilience.
Premium Quality: We take pride in using only the finest materials and craftsmanship to create our Tiger's Eye Chunky Bracelet. The beads are carefully hand-selected to ensure consistent quality and aesthetics, while the robust elastic cord ensures a secure and comfortable fit.
Thoughtful Gift: Surprise your loved ones with a meaningful gift they'll cherish forever. The Tiger's Eye Chunky Bracelet comes in an elegant gift box, making it a thoughtful present for birthdays, anniversaries, or any special occasion.
Adjustable Size: The bracelet is designed to fit most wrist sizes. The elastic cord allows for easy and hassle-free adjustment, ensuring a comfortable and snug fit for everyone.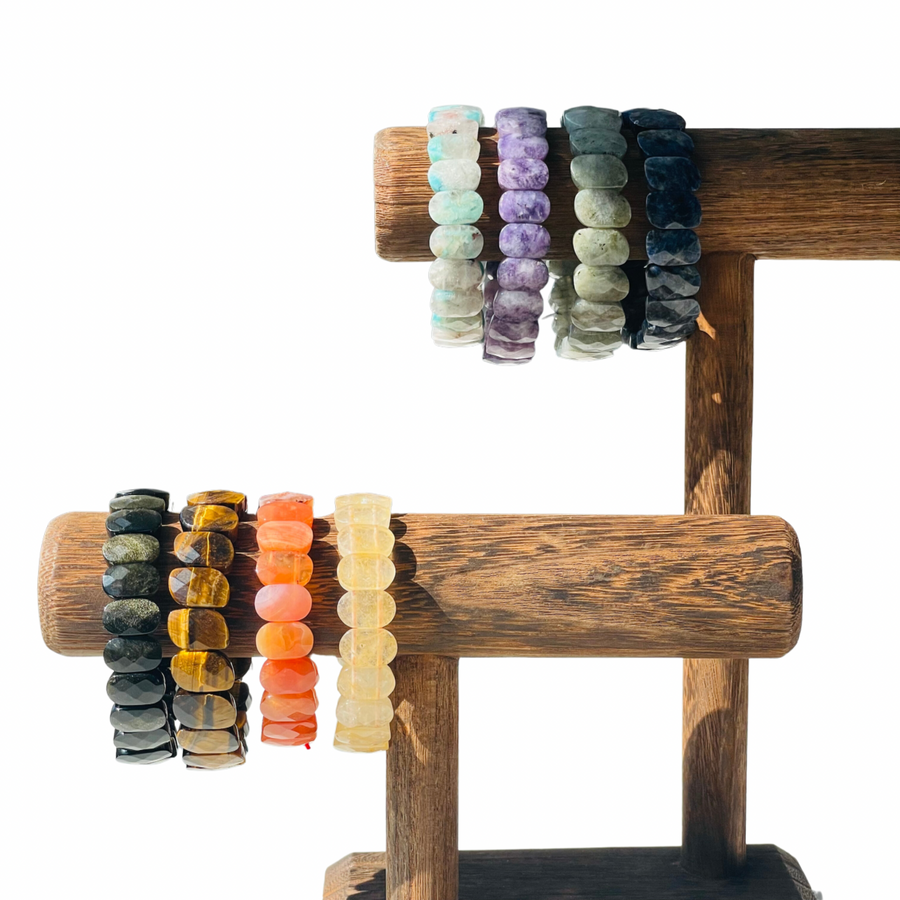 Unisex Appeal: With its versatile design and natural charm, the Tiger's Eye Chunky Bracelet appeals to both men and women. It's a versatile accessory that complements various fashion preferences.
Conclusion: Indulge in the allure of Tiger's Eye gemstone with our Tiger's Eye Chunky Bracelet. Its natural elegance, bold design, and energetic properties make it a must-have addition to your jewelry collection. Whether it's for yourself or a loved one, this bracelet is a timeless expression of style and inner strength.