Magickcollective
Carnelian Chunky Bracelet
CARNELIAN CHUNKY BRACELET
Stunning Gemstone Elegance: Our Carnelian Chunky Bracelet showcases the captivating beauty of genuine Carnelian gemstones. Each bead is carefully selected to ensure a harmonious blend of warm, earthy tones, creating a striking and eye-catching accessory.
Energizing Carnelian Properties: Carnelian is known for its energizing properties, believed to enhance vitality, motivation, and creativity. With this bracelet, you can carry the revitalizing energy of Carnelian with you throughout the day.
Handcrafted Artistry: This bracelet is meticulously handcrafted by skilled artisans, ensuring attention to detail and quality craftsmanship. Each bead is securely strung together to create a durable and beautiful piece of jewelry.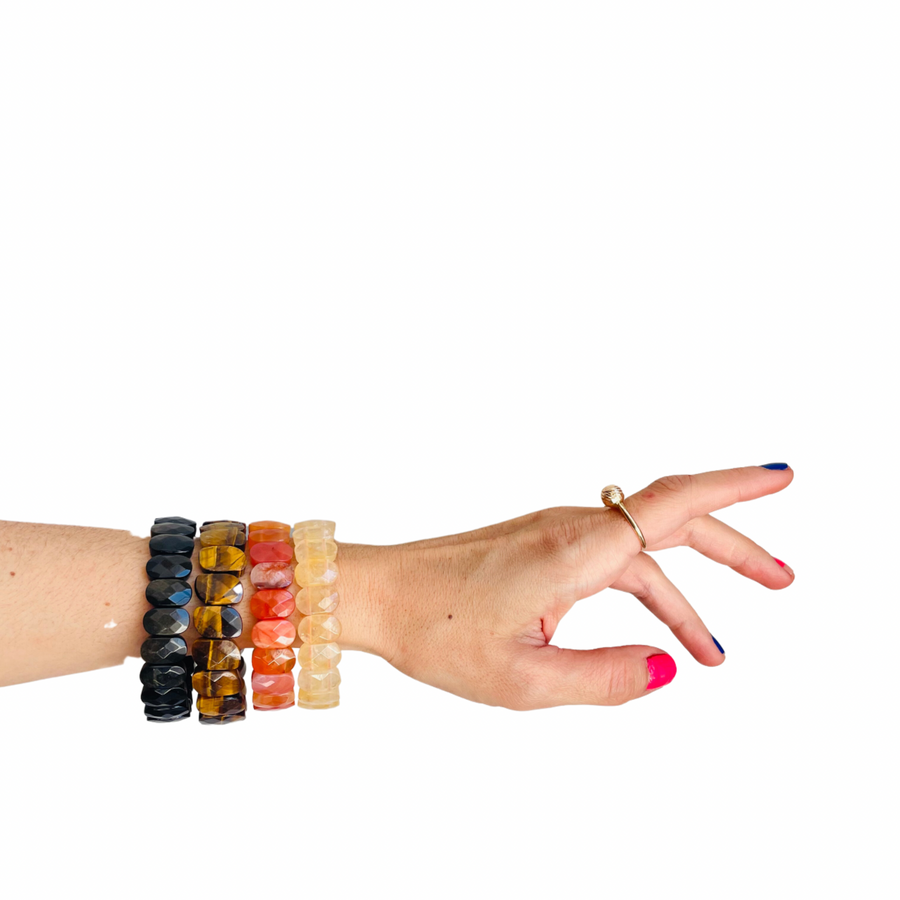 Chunky Statement Piece: The bracelet features a chunky design that adds a bold and stylish statement to any outfit. Whether you're dressing up for a special occasion or adding flair to your everyday look, this bracelet is the perfect accessory.
Versatile and Adjustable: The bracelet comes with an adjustable clasp, making it easy to find the perfect fit for your wrist. Its versatility allows you to wear it comfortably on its own or mix and match with other bracelets to create a personalized stack.
Thoughtful Gift: Looking for a meaningful gift for a loved one? The Carnelian Chunky Bracelet is a thoughtful present for birthdays, anniversaries, or any occasion where you want to express your affection and appreciation.
Embrace Positive Energy: Carnelian is associated with fostering positive emotions, courage, and confidence. Embrace the uplifting qualities of this gemstone as you wear the bracelet and let its positive energy surround you.
Natural Variations: As Carnelian is a natural gemstone, each bead may have unique variations in color and pattern, making your bracelet one-of-a-kind.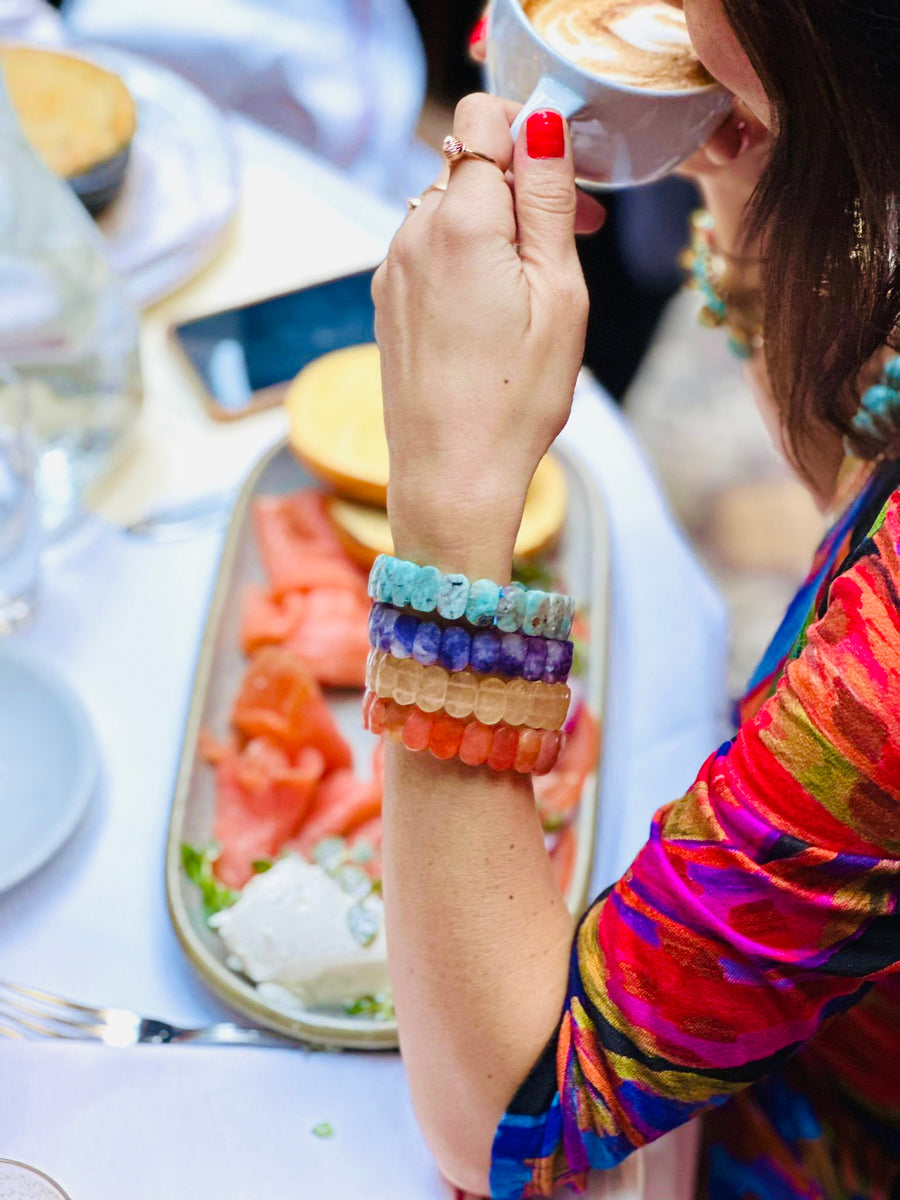 Comfortable to Wear: Despite its chunky appearance, the bracelet is designed to be comfortable for daily wear. The smooth and rounded beads ensure a pleasant feel on your skin.
Inspired by Nature: The earthy hues of the Carnelian beads draw inspiration from the beauty of nature, connecting you with the grounding and nurturing elements of the natural world.
Elevate your style and embrace the positive energy of Carnelian with this exquisite Chunky Bracelet. Whether for yourself or as a gift, this accessory will undoubtedly become a cherished addition to any jewelry collection.