magickcollective
Citrine Chunky Bracelet
Citrine Chunky Bracelet
Radiant Citrine Gemstones: Our Citrine Chunky Bracelet showcases a dazzling array of genuine citrine gemstones. Each stone exudes a warm, golden hue that symbolizes joy, prosperity, and positivity.
Chunky and Bold Design: This bracelet features a chunky and bold design that makes a statement on your wrist. The substantial size of the citrine gemstones adds an eye-catching element to any outfit.
Energizing and Uplifting: Citrine is known as the "Stone of Success" and is believed to carry the energy of the sun, bringing forth abundance and vitality. Wearing this bracelet may help uplift your spirits and attract positive energy into your life.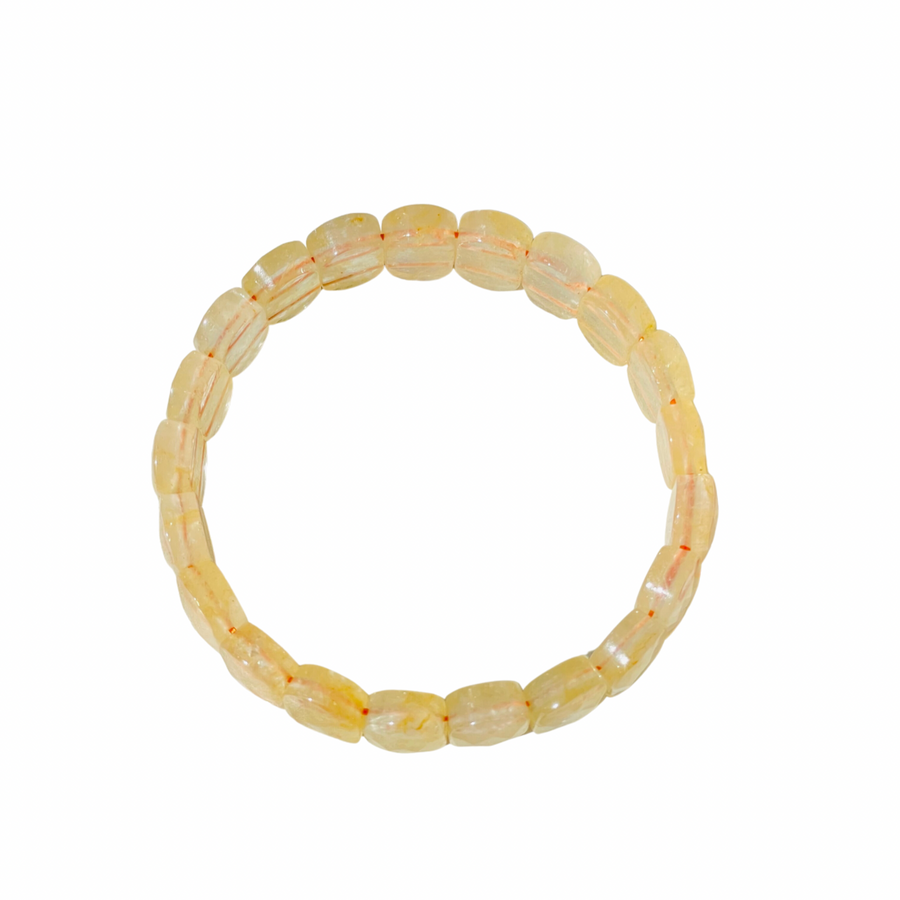 High-Quality Craftsmanship: Our Citrine Chunky Bracelet is meticulously crafted with attention to detail. The citrine gemstones are carefully selected and securely set in a durable and elegant metal setting.
Comfortable to Wear: Despite its bold appearance, this bracelet is designed to be comfortable for everyday wear. The smooth surface of the citrine stones feels pleasant against the skin, and the secure clasp ensures a snug fit.
Versatile Styling: Whether you're dressing up for a special occasion or adding a touch of elegance to your casual attire, this Citrine Chunky Bracelet effortlessly complements any ensemble.
Perfect Gift Choice: Delight a loved one with the gift of positivity and style. The Citrine Chunky Bracelet comes in a beautiful presentation box, making it an ideal gift for birthdays, anniversaries, or any celebration.
Elevate Your Crystal Collection: If you're a crystal enthusiast or just starting your crystal journey, adding this citrine bracelet to your collection is a must. Citrine is believed to enhance creativity, clarity, and motivation.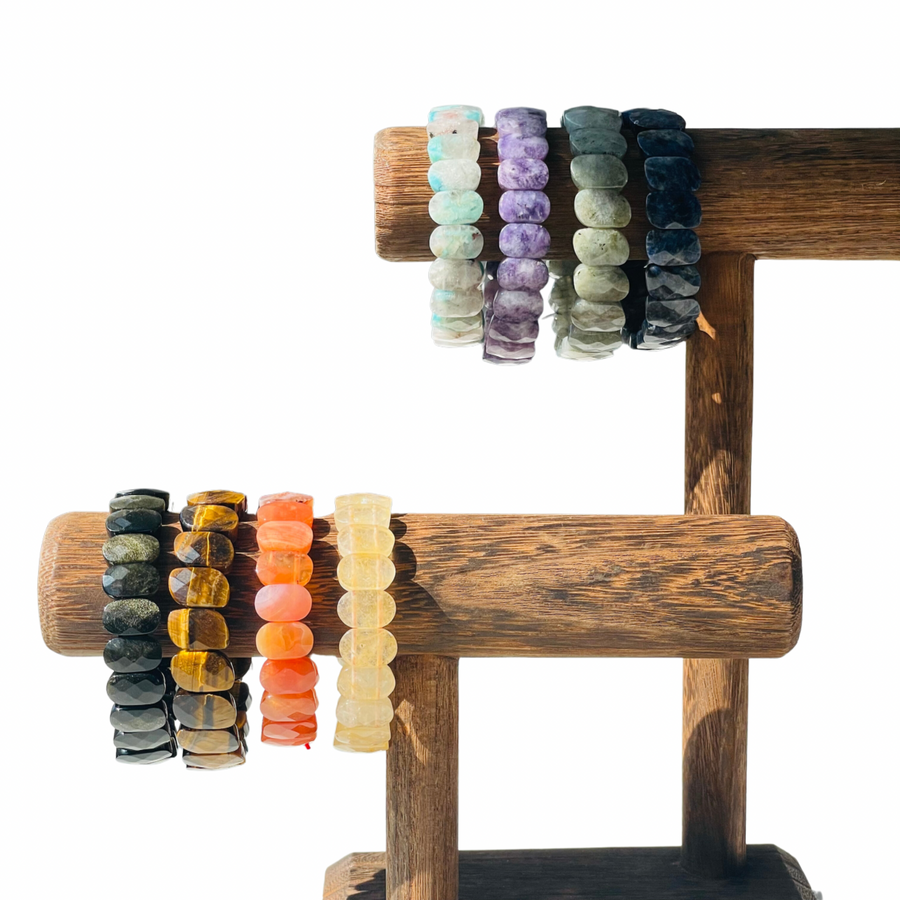 Handpicked Stones: Each citrine gemstone in this bracelet is handpicked to ensure consistent color and quality. This guarantees that you receive a beautiful piece that reflects the natural charm of citrine.
Positive Affirmations: Embrace the power of positive affirmations while wearing your Citrine Chunky Bracelet. Take a moment each day to set intentions and manifest your desires with the help of this uplifting gemstone.
Unleash the radiant energy of citrine with our striking Citrine Chunky Bracelet. Embrace abundance, positivity, and success with this beautiful and empowering accessory that will brighten up both your outfit and your spirits.