Magickcollective
Glamour Suncatcher Earrings
Glamour Suncatcher Earrings
Radiant Sunburst Design: Illuminate your look with the stunning Glamour Suncatcher Earrings. These earrings boast a captivating sunburst design that catches the light from every angle, creating a dazzling display of radiance.
High-Quality Materials: Crafted with care, these earrings are made from premium materials to ensure durability and long-lasting shine. The combination of high-quality metals and sparkling gemstones makes these earrings a true statement piece.
Brilliant Gemstones: Adorned with an array of brilliant gemstones, the Glamour Suncatcher Earrings add a touch of elegance to any outfit. The gemstones are carefully selected for their clarity and brilliance, making each earring a work of art.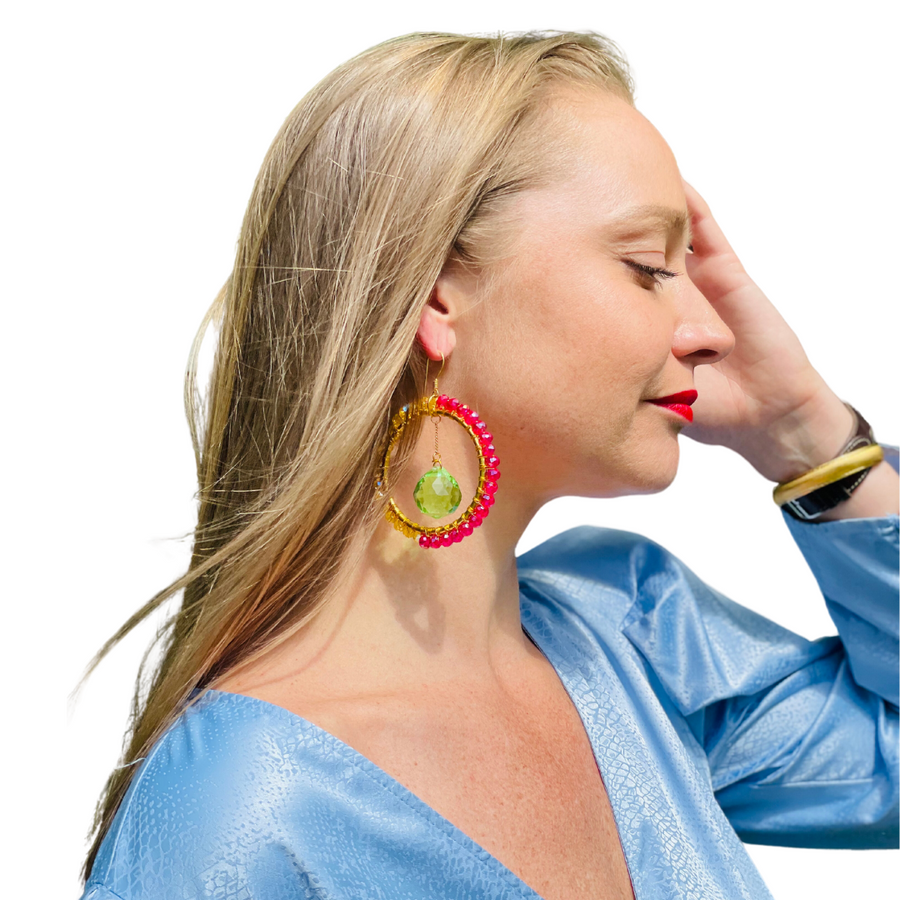 Versatile and Lightweight: Despite their eye-catching appeal, these earrings are surprisingly lightweight, making them comfortable to wear all day long. Their versatility allows you to pair them effortlessly with both casual and formal attire.
Secure and Easy to Wear: Featuring secure backings, these earrings stay in place, giving you peace of mind while you shine. The easy-to-wear design ensures hassle-free application, making them perfect for those on the go.
Ideal Gift Choice: Looking for a memorable gift for a loved one? The Glamour Suncatcher Earrings are an excellent choice. Whether it's a birthday, anniversary, or any special occasion, these earrings are sure to delight the recipient.
Make a Statement: Step into the spotlight and make a bold fashion statement with the Glamour Suncatcher Earrings. They effortlessly elevate your style and draw attention to your face with their radiant charm.
Perfect for All Ages: These earrings transcend age barriers, making them a fantastic addition to anyone's jewelry collection. Whether you're a fashion-forward trendsetter or someone who appreciates classic elegance, these earrings are for you.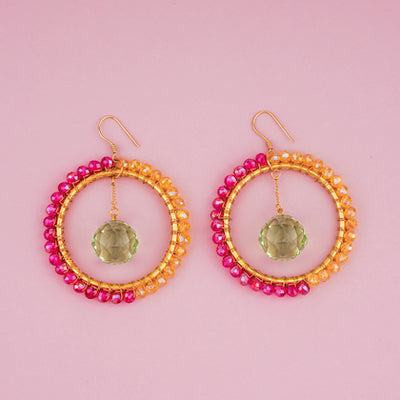 Unparalleled Shine: Experience unparalleled shine and brilliance with the Glamour Suncatcher Earrings. They reflect the light beautifully, adding a touch of glamour and sophistication to your overall look.
Handcrafted with Love: Each pair of Glamour Suncatcher Earrings is meticulously handcrafted with love and attention to detail. From the design to the finishing touches, these earrings are a labor of love by skilled artisans.
Elevate your style and bask in the glow of the Glamour Suncatcher Earrings. Get ready to turn heads and receive compliments wherever you go with these exquisite and captivating earrings.