magickcollective
Magnetic Suncatcher Earrings
Magnetic Suncatcher Earrings
Unleash Radiant Charm: Elevate your style and capture the brilliance of sunlight with our Magnetic Suncatcher Earrings. These dazzling earrings are designed to gracefully dangle and reflect light, adding a touch of enchantment to any outfit.
Magnetic Magic: Crafted with precision, our Suncatcher Earrings feature built-in magnets that effortlessly attach to your ears, ensuring a secure and comfortable fit. No more fumbling with tricky clasps – simply let the magnets work their magic for quick and easy wear.
Mesmerizing Designs: Choose from an array of mesmerizing designs, each carefully crafted to evoke elegance and allure. Whether it's delicate crystal pendants, sparkling gemstones, or artistic metalwork, our Suncatcher Earrings offer a style to suit every taste.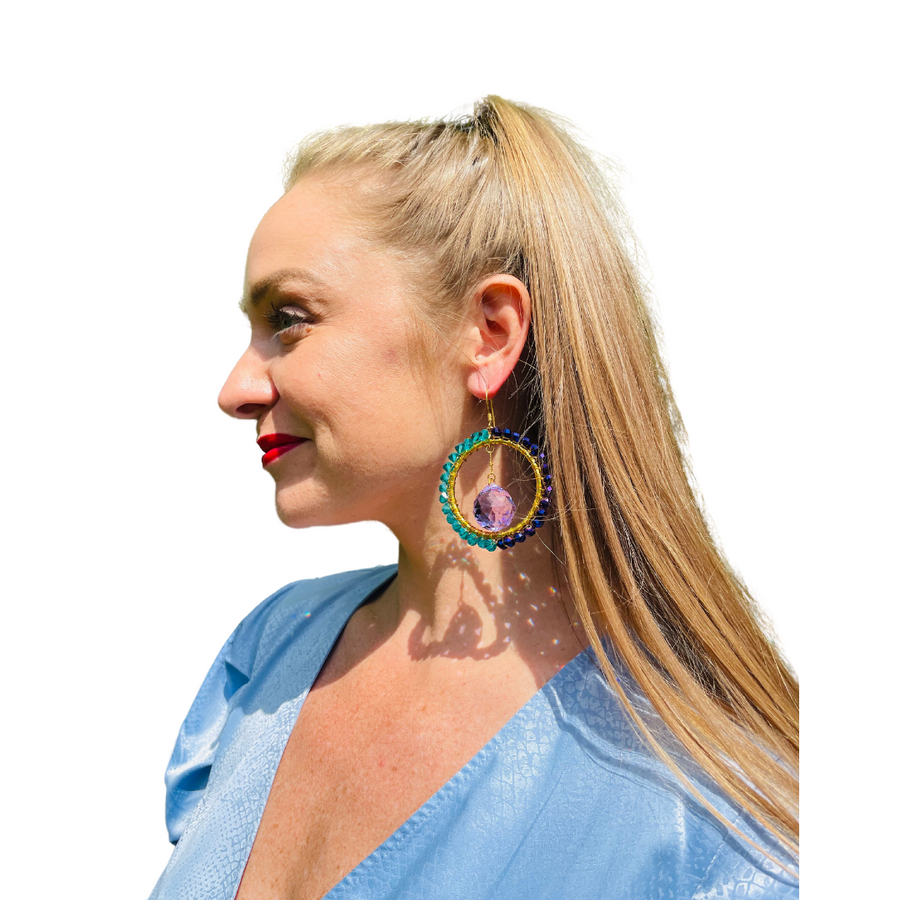 Premium Materials: Crafted from high-quality materials, these earrings are built to last. The combination of durable metals and exquisite elements ensures that each piece retains its luster and beauty, even with regular wear.
Versatility Personified: Our Magnetic Suncatcher Earrings are not only an excellent choice for daily wear but also perfect for special occasions. Whether you're attending a wedding, a garden party, or a casual outing, these earrings effortlessly complement any ensemble.
Thoughtful Gift Idea: Looking for a thoughtful gift for a loved one? Look no further! These Magnetic Suncatcher Earrings make for an ideal present for birthdays, anniversaries, or any celebration, leaving a lasting impression on the recipient.
Lightweight and Comfortable: Say goodbye to heavy and uncomfortable earrings. Our Suncatcher Earrings are designed to be lightweight, allowing you to wear them all day long without any discomfort.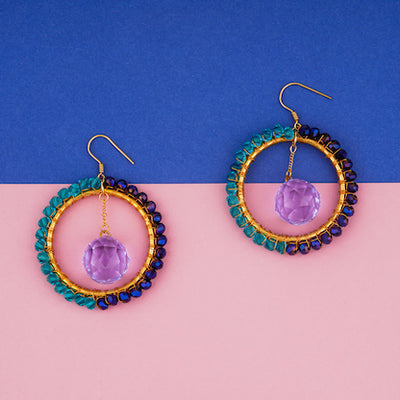 Easy Maintenance: Maintaining the shine and beauty of our Suncatcher Earrings is a breeze. Simply wipe them with a soft cloth to keep them looking as good as new.
Eco-Friendly Packaging: We care for the environment as much as we care for our customers. Our Magnetic Suncatcher Earrings come in eco-friendly packaging, minimizing the impact on the planet.
Satisfaction Guaranteed: We are confident in the quality and craftsmanship of our Magnetic Suncatcher Earrings. If, for any reason, you're not satisfied with your purchase, we offer a hassle-free return policy.
Elevate your style with the magnetic charm of our Suncatcher Earrings. Revel in their mesmerizing allure and bring a touch of radiant elegance to your every day!