Magickcollective
Midi Pearl Statement Necklace
Midi Pearl Statement Necklace
Elevate your style with our elegant Midi Pearl Statement Necklace, a captivating piece that adds a touch of sophistication to any ensemble. This necklace features midi pearls delicately complemented by mini pink, blue, and orange crystals, making it the perfect accessory to dress up your look with effortless grace.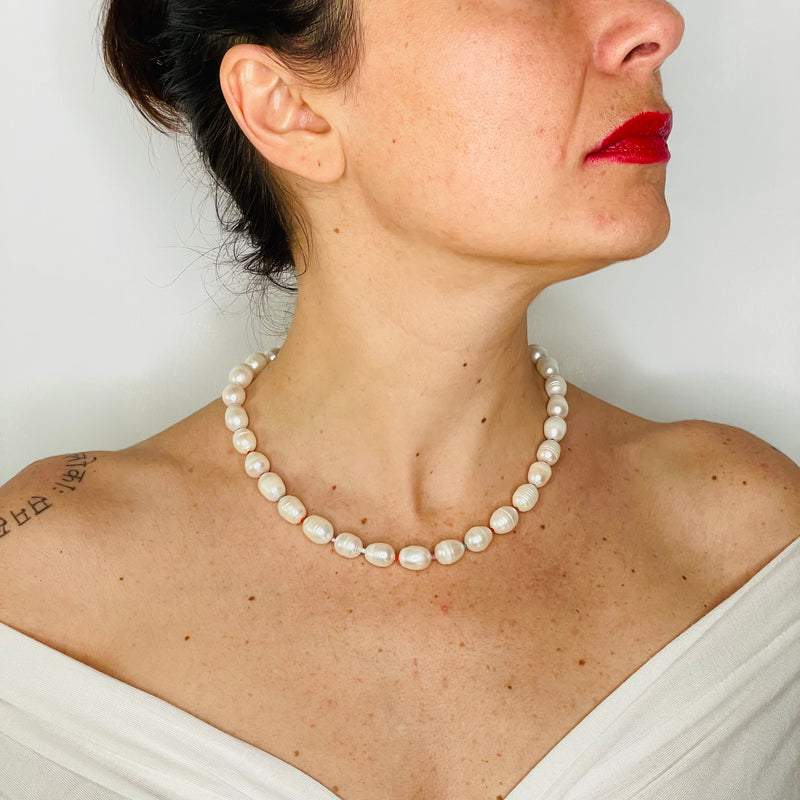 Details:
Length: 19 inches
Closure: 22K Gold plated 925 Sterling Silver lobster clasp
A Captivating Fusion of Elegance and Charm
Embrace the timeless beauty of our Midi Pearl Statement Necklace, where midi pearls gracefully come together to create a stunning centerpiece. The addition of mini pink, blue, and orange crystals adds a subtle yet captivating charm that complements the pearls in a harmonious dance of colors.
Versatile and Stylish
Whether you're attending a formal event, a romantic dinner, or simply looking to add a touch of refinement to your everyday attire, this necklace is the perfect choice. The 19-inch length allows it to rest gracefully on your neckline, effortlessly accentuating your beauty and making it an ideal piece for any occasion.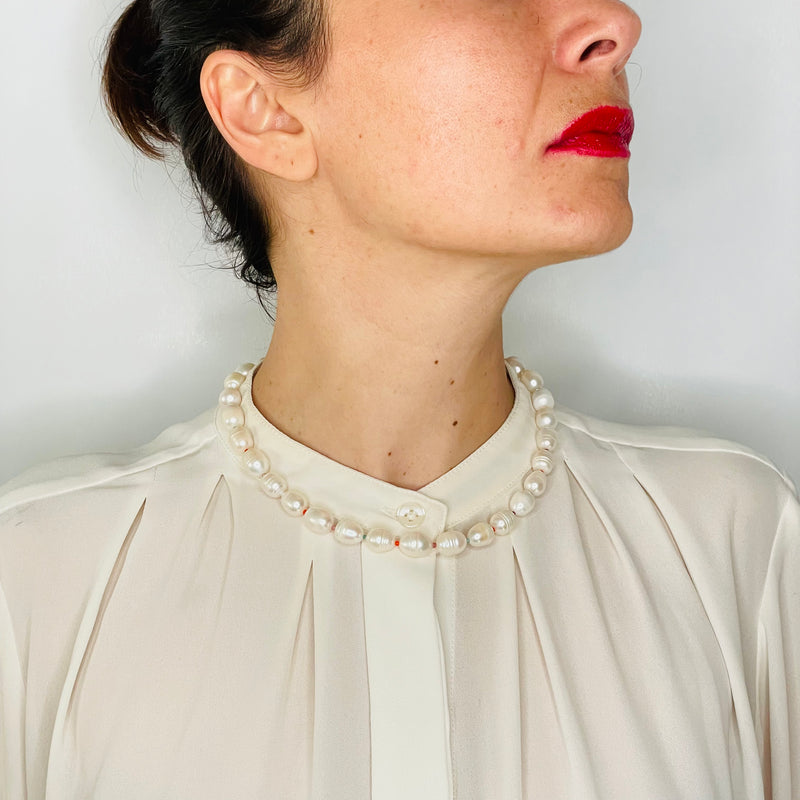 Crafted for Elegance
The exquisite design of this necklace showcases the fine craftsmanship and attention to detail that goes into every aspect. From the placement of each pearl and crystal to the secure 22K Gold plated 925 Sterling Silver lobster clasp, this necklace is a testament to elegance and quality.
A Classic Addition to Your Collection
The Midi Pearl Statement Necklace is a must-have addition to any jewelry collection, as its classic beauty and versatility make it a go-to piece for enhancing your style. Whether you wear it alone for a subtle statement or layer it with other necklaces for a bolder look, this necklace effortlessly becomes an extension of your personal expression.
Radiate Confidence and Grace
Step into the spotlight with our Midi Pearl Statement Necklace, radiating confidence and grace with every step you take. Embrace the elegance of pearls and the subtle charm of crystals, making a timeless statement that leaves a lasting impression.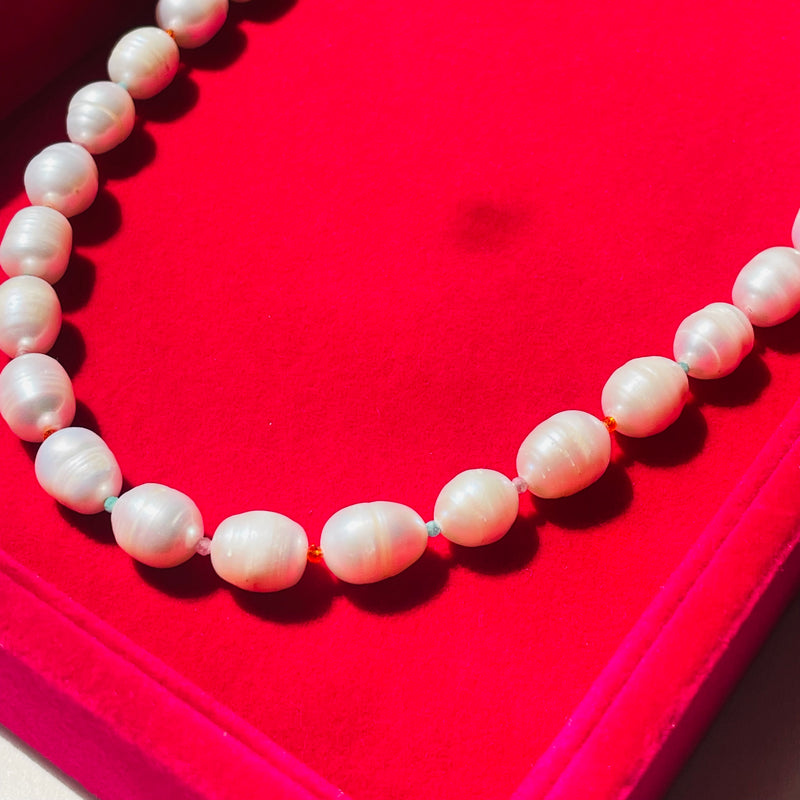 Add a Touch of Sophistication
Dress up any look with the sophistication and allure of our Midi Pearl Statement Necklace. Be it a formal event or a casual outing, let this extraordinary piece be the key to elevating your style, leaving you feeling confident and exuding elegance at every turn.