Magickcollective
Tranquil Turquoise Beaded Statement Necklace
Tranquil Turquoise Beaded Statement Necklace
Experience the serenity of our Tranquil Turquoise Beaded Statement Necklace, a truly breathtaking piece crafted from the finest turquoise beads. Elevate your style with this luxurious design, adding a touch of elegance and sophistication to any ensemble. Whether it's a special occasion or a night out on the town, this exquisite necklace is the perfect choice to adorn yourself with artisanal elegance.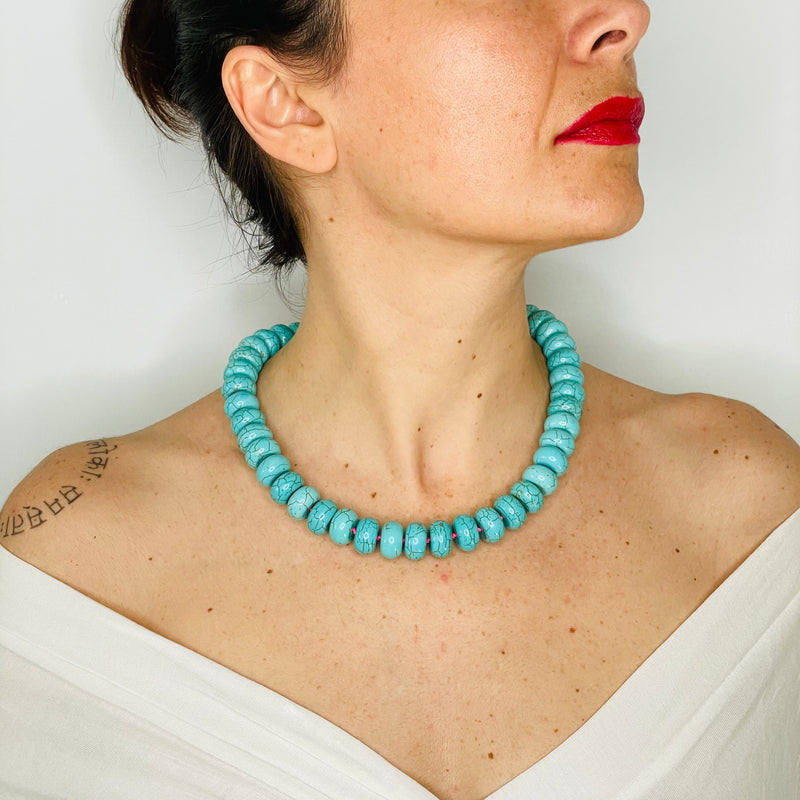 The beauty of this necklace lies in the mesmerizing turquoise beads that have been carefully selected for their exceptional quality and allure. Each bead carries a sense of tranquility and grace, exuding a calming aura that complements any outfit with ease.
Details:
Length: 17 inches with a 2-inch extension
Closure: 22K Gold plated 925 Sterling silver lobster clasp
The 17-inch length gracefully drapes around your neckline, accentuating your collarbone with a captivating charm. Should you desire a bit of flexibility in length, the 2-inch extension allows for easy adjustment, ensuring a perfect fit that suits your preference.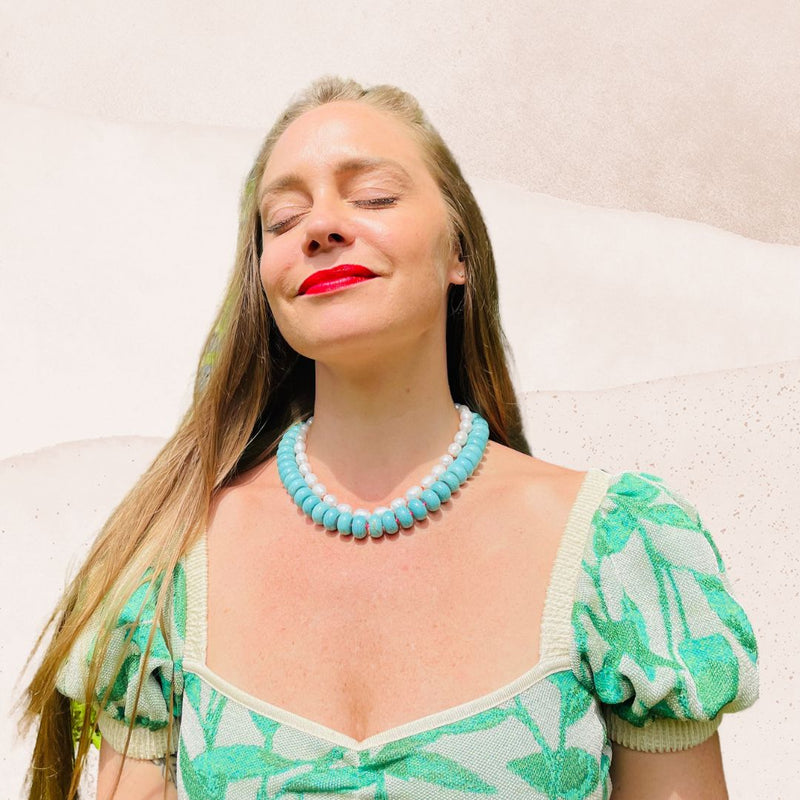 Completing the necklace is a 22K Gold plated 925 Sterling silver lobster clasp, not only adding a touch of luxury but also ensuring a secure and reliable fastening.

Embrace the elegance and sophistication of the Tranquil Turquoise Beaded Statement Necklace, a masterpiece that effortlessly captures the essence of tranquility and beauty. Let the turquoise beads speak volumes about your refined taste and style, drawing admiration and compliments wherever you go.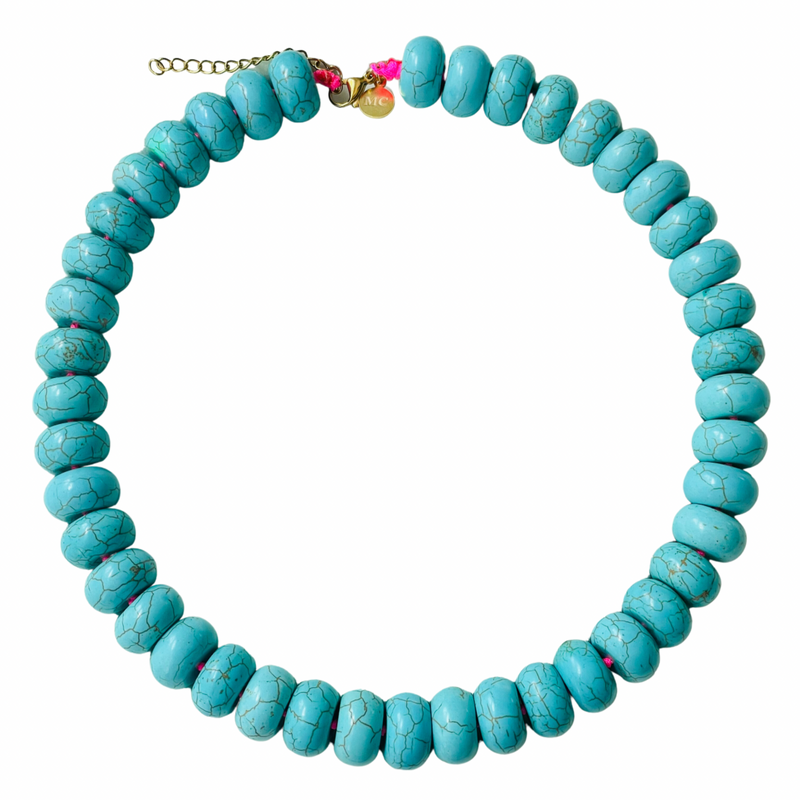 Make a statement and elevate your ensemble with this exquisite necklace, a reflection of artisanal craftsmanship and timeless allure. Add a touch of tranquility and grace to your jewelry collection with this extraordinary piece, destined to become a cherished favorite for years to come.