magickcollective
Turquoise Thorn Collar Statement Necklace
Turquoise Thorn Collar Statement Necklace
Introducing our exquisite Turquoise Thorn Collar Statement Necklace - a true marvel of jewelry craftsmanship that exudes elegance and style. This stunning necklace is adorned with natural raw turquoise stones, carefully hand-picked to ensure a distinctive and one-of-a-kind appearance. The turquoise stones boast a spike cut, giving them a unique edge that will surely make a statement.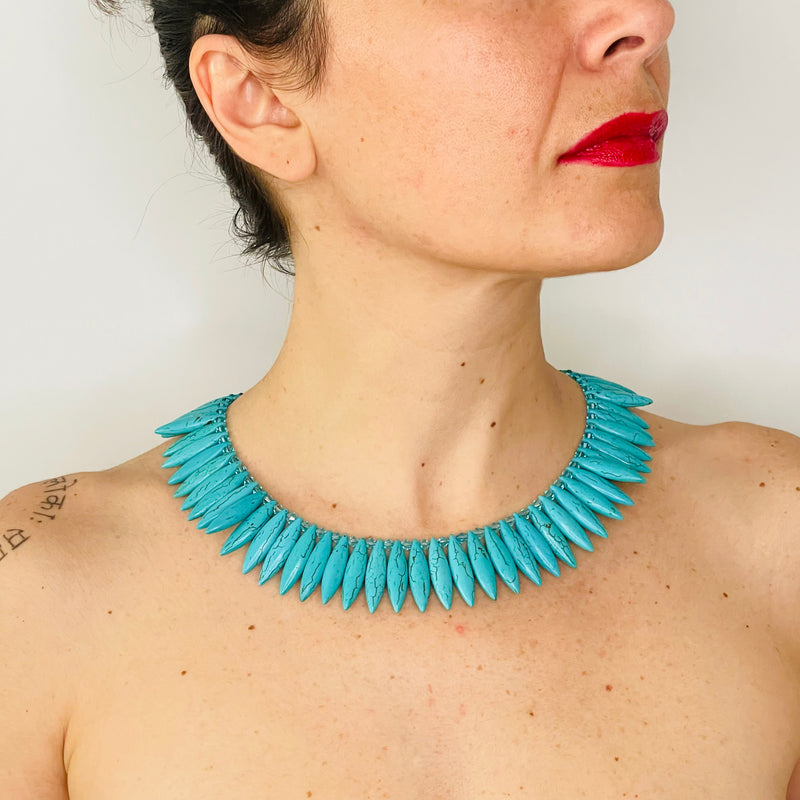 To add a touch of sophistication, we've adorned the necklace with mini blue crystals, beautifully complementing the natural turquoise stones. The finishing touch comes with 22K gold plating over 925 sterling silver ends, ensuring both durability and a luxurious gleam.

Measuring a graceful 17 inches in length, this collar necklace gracefully accentuates your neckline, adding a captivating charm to any outfit. For those who prefer a bit of flexibility in length, we've thoughtfully included a 2-inch extension, allowing you to adjust it to your liking.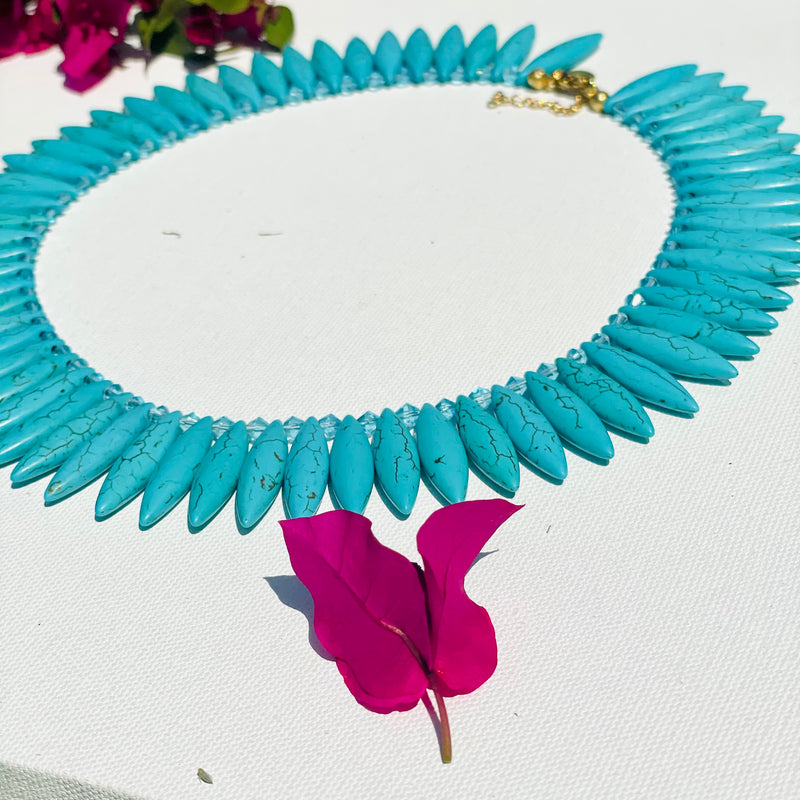 The closure is equally refined, featuring a lobster clasp made of 22K gold plated 925 sterling silver, which not only adds a secure fastening but also enhances the overall allure of the necklace.

Each piece of the ''Turquoise Thorn Collar Statement Necklace'' is a rare find, as the use of natural, spike-cut turquoise stones ensures that no two necklaces are exactly alike, making yours truly unique.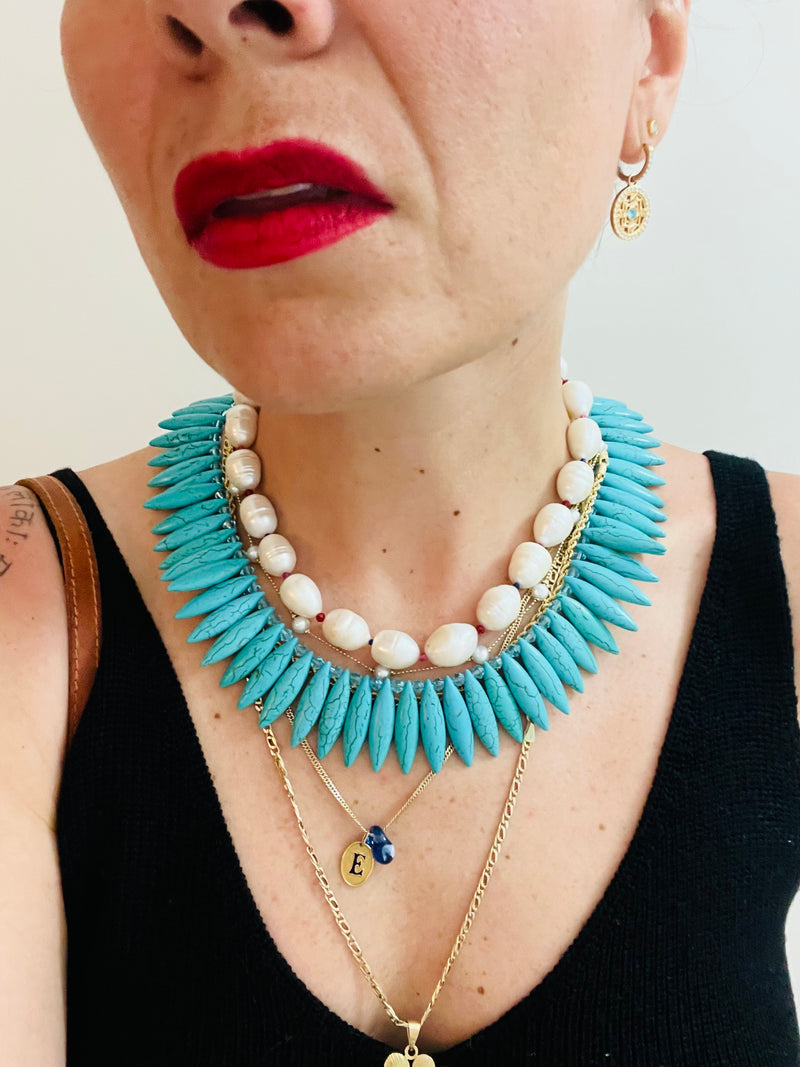 Elevate your style with this exquisite necklace, whether it's for a special occasion or to add a touch of elegance to your everyday ensemble. Don't miss the opportunity to own this exceptional piece of jewelry that effortlessly blends the allure of turquoise with the radiance of gold, creating a captivating and timeless accessory that you'll cherish for years to come.